Sep 17, 2012

8 Questions With: Christopher Bettig

Christopher Bettig is a talented French-American art director who currently lives in SF. He happens to be Art Director at a company called Google; you might have heard of them. Prior to that, he worked alongside Kevin Lyons at Urban Outfitters in LA for 11 years, becoming an Art Director of Store Design. And while handling art direction for such nationwide, household name brands, Christopher has managed to perfect his own personal art too. This has resulted in his graphics on shoes with Converse and C1rca, being published in art books, and permanent installations for the likes of Puma, J. Crew, RVCA, and Obvious Corp. Oh, you haven't heard of Obvious Corp? The Downtown SF-based firm just so happen to be the founders of a mildly successful little company called Twitter. Christopher was kind enough to take a break from doing big things for long enough to share a little bit about what makes him tick…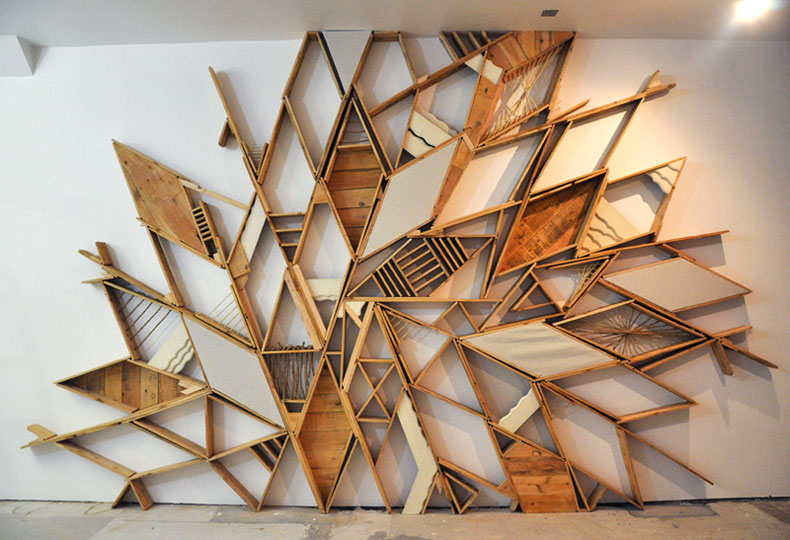 What are you currently working on?
I'm currently working as an Art Director at Google, so I manage a team of designers working on a variety of product branding. We just released an updated Google Analytics, for example, as well as a whole host of other properties. We've also spent the better part of this year working on a complete visual asset brand guidelines for iconography, logos, UI icons and illustration, which is Google's most comprehensive in it's history. I've also kept up some freelance projects including some artwork for a show in Los Angeles sponsored by Billabong,  working on the branding for a trend forecasting company, and in the planning stages of a new permanent installation in Los Angeles for Poketo.
How would you describe your job?
I make things and / or tell people how to make things.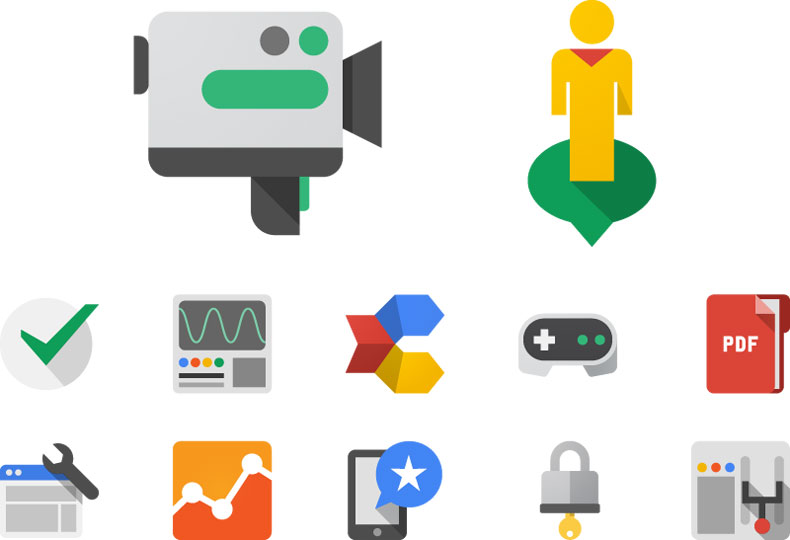 What does your average work day look like?
I wake up between 9/10 am, head straight down to the offices of the Google Art Dept, where I eat breakfast and go through email. Check in with the team, lunch, then maybe a few meetings about branding or the direction a particular project is heading in. Spend a few hours designing and going over what everyone is working on, some boring managerial things, then head home around 9 pm. Eat dinner, and start working on freelance work until about 1 or 2 am, then an hour of TV, then bed. Weekends are filled with soccer watching, English Premier League and French League Un.. then after the matches are all over it's freelance work into the night.
Is it hard to find the time to work on your personal art?
Sometimes it can be.. but to be honest I can't really complain. I take off and work on installations when I need to, but it's made me more resourceful and inventive with problem solving as time becomes a factor. I also end up hiring really talented artist assistants, which I love because I'd gotten used to creating work in a bubble and this makes it a bit more social and collaborative in a way.. I'm not just in the studio, or on location working by myself. So, it is different, but I'd say I'm much happier this way. And it means that I'm busy all the time, which is perfect. I have no other hobbies or interests asides from art and soccer and it's all I want to do everyday forever.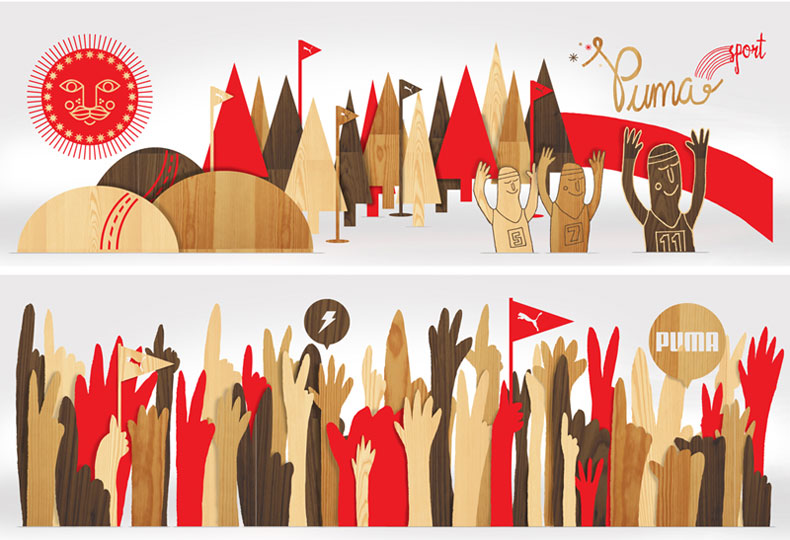 Where do you find inspiration?
From a mix of things, especially traveling. I've been to Japan and Australia several times, spent some time in India, and grew up going back and forth between NYC and Paris. I love the adventure and seeing new things, especially architecture and fabric patterns / textiles. Walking around in new places and just seeing the texture of the city, walls with tons of posters on them half peeling off, graffiti etc. that urban grime forms amazing textures and great accidental color groupings. Music is also pretty influential, especially for moods and tones of pieces.
As a kid, what did you want to be when you grow up?
Soccer player. It's my French-ness.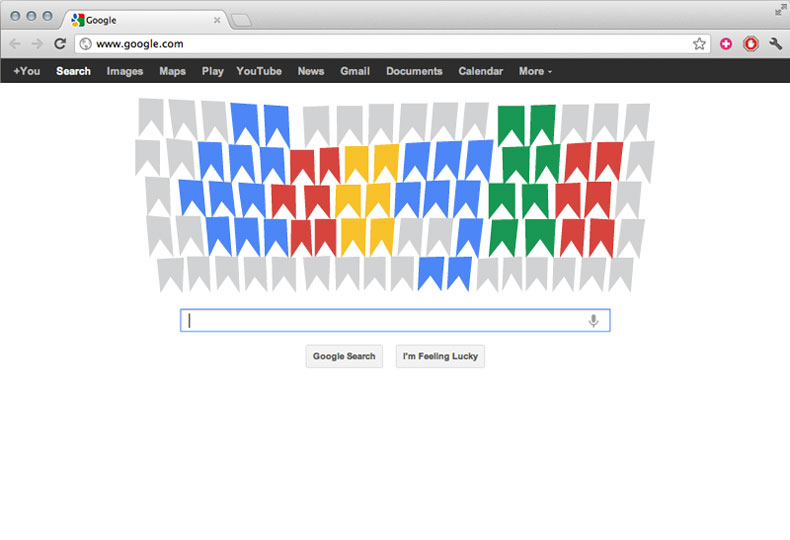 What are you reading at the moment?
The newest issue of Bad Day Magazine, Design as Art by Bruno Munari, the latest issue of Wilder Quarterly & waiting on my new Herb Lubalin book to arrive. I used to really like Monocle, but man.. they are obsessed with biking lately, and I'm just not into it.
What's your favorite post-work destination?
I don't know.. I left my beloved Los Angeles early in 2011 for San Francisco in order to take over at Google. Let's just say I'm a SoCal person not a NorCal person. I do really like two spots in SF: Halu & Brenda's.