Jul 16, 2012

8 Questions with: Jeff Hamada

Jeff Hamada is a successful Vancouver-based artist who has created work for the likes of Converse, Oakley, Electronic Arts, and Endeavor Snowboards. He recently took part in POWWOW Hawaii, an event which brings together artists from around the world, engaging with the local community. He also happens to run Booooooom; one of the most popular art websites in the entire world. 3 million views per month is a tad heftier than your average "blog." Jeff clearly has an innate understanding of how to foster an online community, and frequently invites his audience to participate in creative projects and challenges. Jeff also invented and perfected the art of the virtual high-five, giving much of the credit for his site's success right back to his readers. And if all this is starting to make you a bit mad, just know that he's one of the nicest, awesome-est guys you could ever hope to meet. Imprint managed to talk him into sharing some of what he's doing, and what makes him tick.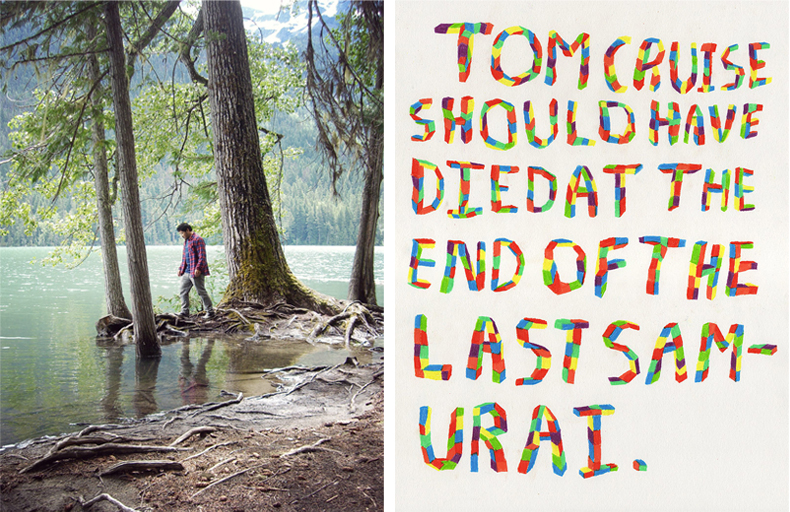 What are you working on today?
Today I'm working on the design of the first real Booooooom product, it's a collaboration with another local company here. I can't say what it is yet but it's the biggest thing I've done yet. I'm also developing an idea for MTV which will be exciting if it gets the green light.
How would you describe your job?
I think my job has shifted from making images to coming up with ideas. I spend most of my day connecting with new people, and connecting people to other people. Even if I've just met someone I'll often throw my best idea at them over lunch and this often results in us working together.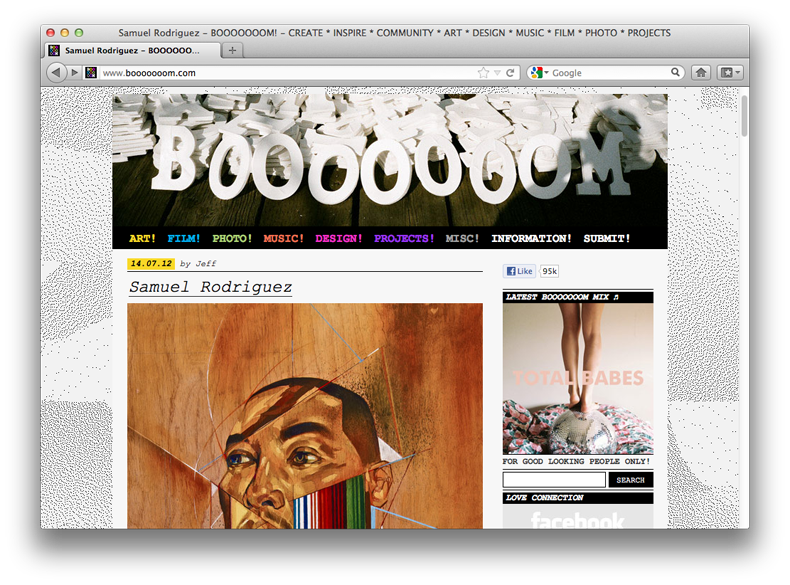 What does your average work day look like?
Wake up at 10am. Check emails, update Booooooom. Have lunch (often someone I've never met before). Ride my bike around the city, hang out with friends. Start blogging around 11pm and work until about 5am.
What kind of criteria do you work with when it comes to curating the content on Booooooom?
I get asked this a lot and I don't have a good answer. I like analog things, handmade things, I'm not as much into slick computer graphic stuff (although I post some). I've been told there is a sort of Pacific Northwest vibe to Booooooom, I'm not sure how to describe what that is but I love photos of nature, wilderness, so I try to work those in as much as possible. I'm trying to keep the content timeless so I avoid focusing on time-based things as much as possible. I don't want to trap myself to where I have to rush home and post every time an artist dies. Booooooom isn't a news site, it's an archive of creative work that I hope is just as relevant ten years from now. I want to have fun working on the site so I don't try to post what I think other people will like, I just post what I like. It's like dating a girl, I can pretend to be someone I think she'll like but then I'll have to be this fake version of myself forever, I'd rather just be myself from the beginning. I want to resist the urge to make the site appeal to more people and do a better job of connecting with the people that already read it.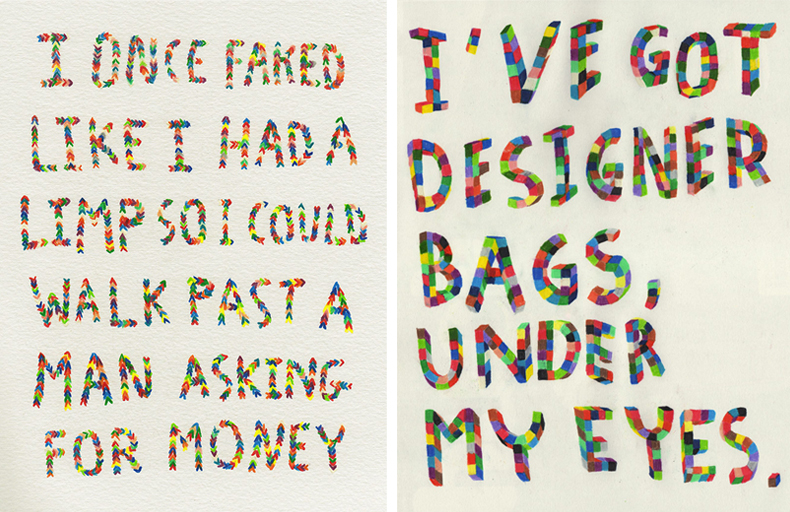 Where do you find inspiration?
I am fortunate to get a lot of great magazines and books sent to me. I should mention that Chronicle books, Anorak Magazine, Foam Magazine, and Monster Children have been really generous to me over the years. So I read a lot and spend hours surfing around on my computer. I'll often start on Tumblr and wander around until I fall through some wormhole and end up in a new part of the Internet.
As a kid, what did you want to be when you grew up?
I always wanted to be an engineer because my dad told me they were the ones inventing stuff.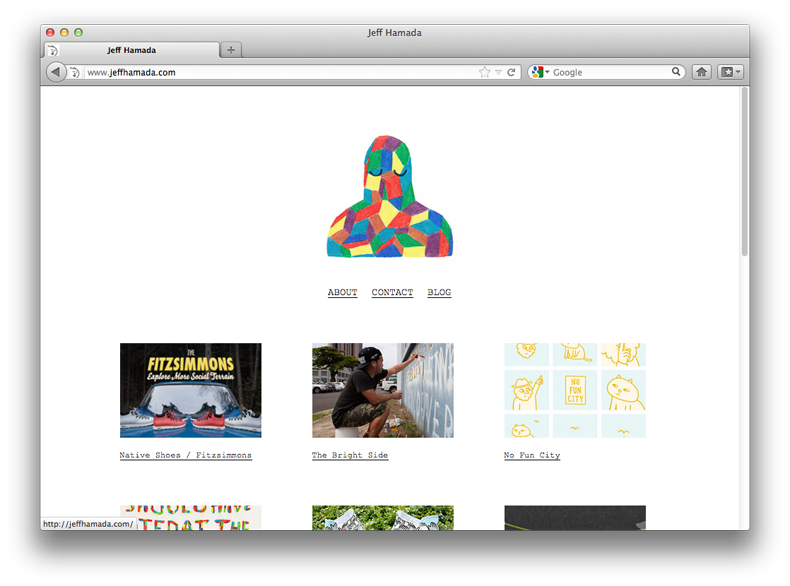 What are you reading at the moment?
My sister lent me The Subtle Knife by Philip Pullman because I read The Golden Compass and loved it. This is the next book in the trilogy.
What's your favorite Vancouver destination for R&R?
I often ride my bike from my house down along the water to English Bay. During the summer it's nice to sit on the beach, have a beer, and watch the sun set.