Feb 16, 2015

8 Questions with: Matt W. Moore

Matt W. Moore is an accomplished artist/designer/typographer whose work I've been following pretty closely for several years now. He was kind enough to get in touch recently, so I pounced on the opportunity for an interview here. As with many creatives of this generation, his roots lie in board sports and graffiti, but you'll see he has developed his own dynamic graphic aesthetic, an original digital abstract style he's dubbed "Vectorfunk." This consistently eye-catching and colorful geometric mode of Matt's has lent itself to everything from murals to T-shirts, canvases to coffee tables, and it all works amazingly cohesively. SF locals can look forward to his summer 2015 artist residency and upcoming exhibition at 886 Geary (part of White Walls), where he will be creating an entirely new series of 2D and 3D artworks. Check out Core-Deco and Glyph Cue for more of his great work, and you can also follow him on Facebook, Instagram, and Twitter.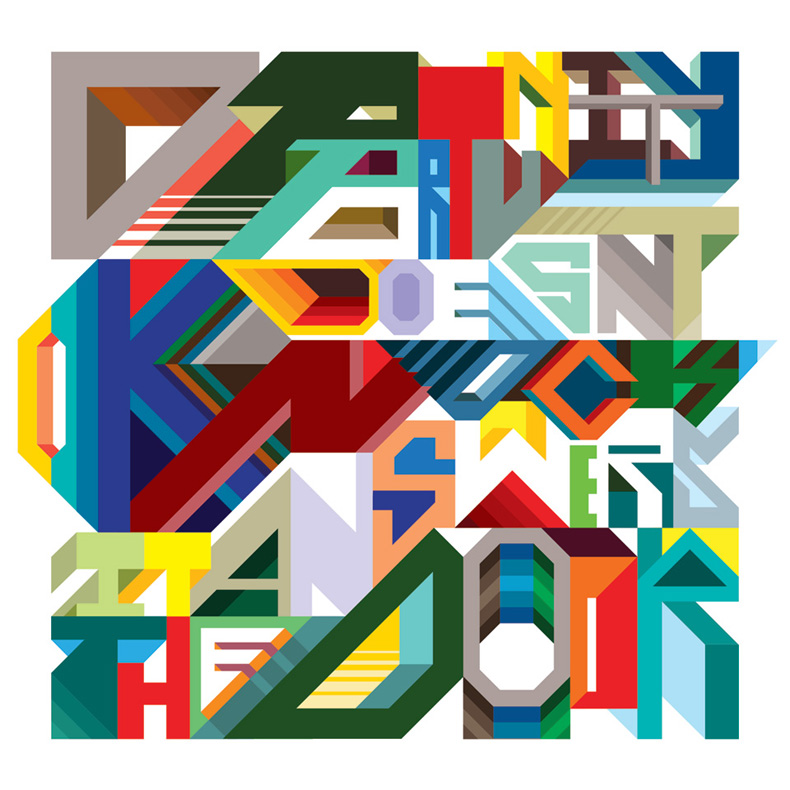 What are you currently working on?
These last weeks I have been having a lot of fun rendering and creating prototypes for the next Core Deco collection of furniture. Since our launch in 2011 we have grown our footprint to include tables, terrariums, ceramic tiles, shelving, and blankets. This years offerings will focus on unique lighting solutions, chairs, and kitchen essentials. It's a really exciting process, from pencil sketches, to vectors, scalpel and cardboard, and then presenting these ideas to collaborators who advise on the best methods of actualization and handle production. Building this brand has been a very satisfying experience, a chance to try new things with my graphic sensibilities, collaborate with friends, and a great way to learn new skills and think about design in three dimensions.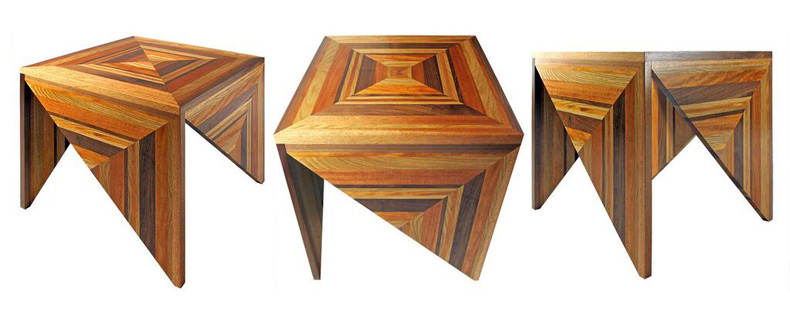 How would you describe your job?
I am a graphic artist across disciplines. My work and play are where these worlds collide. The projects I work in graphic design and illustration require me to be curious and expressive with the eyes of an artist. My creative output as a gallery artist and mural painter celebrate bold and graphic concepts and aesthetics. I am also a businessman.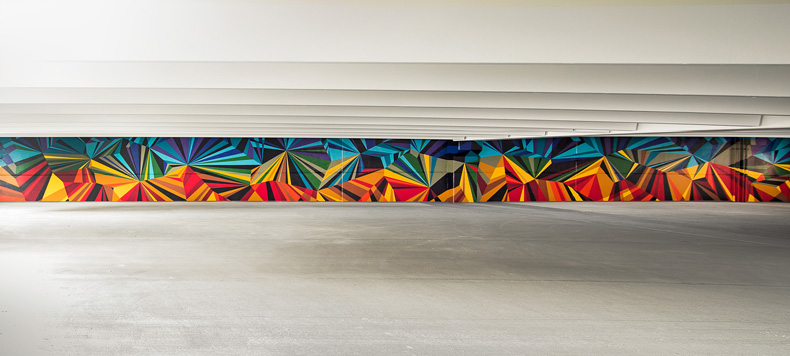 What does your average workday look like?
Everyday is different and I am grateful for the spectrum of different projects I work on. I am a strong believer that range is conducive to growth. Each projects requires a new perspectives. Cross-pollinating from one field to another produces new ideas. I feel most alive when I am ramping up on a new learning curve. All of that said, my daily workflow is usually coffee and emails for the first chapter of the day, then client projects, graphic works, and phone calls, then dinner and some relax time with my wonder woman, and then we both go back to work on our own personal art and design projects bouncing ideas back and forth.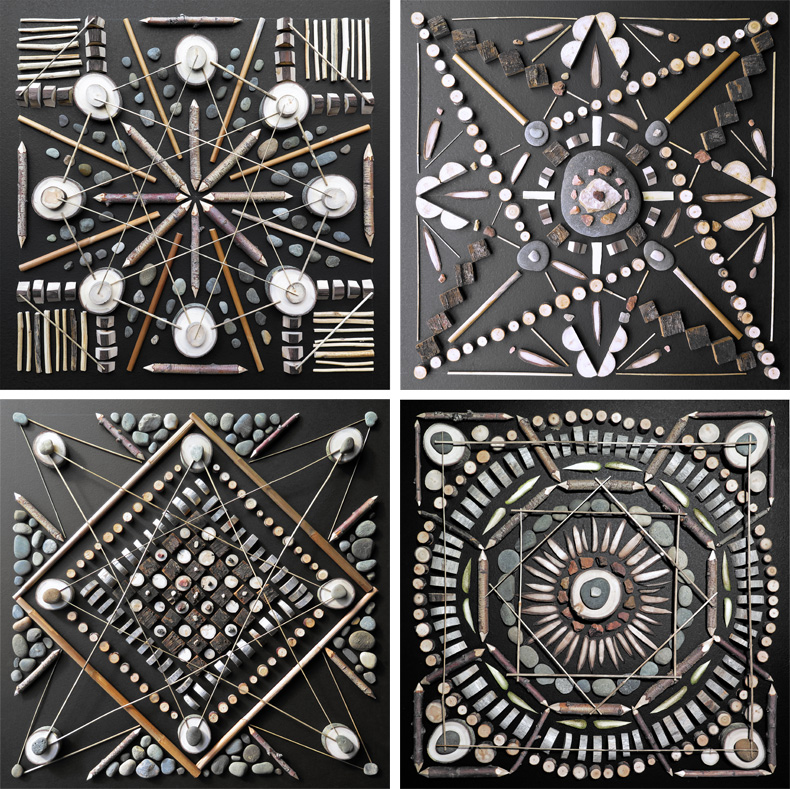 Where do you find inspiration?
Past, present, and future. I enjoy art history from the last century, reading old magazine, and intelligent conversations with fellow creative friends. Travel, adventure, and spontaneity are always catalysts for new ideas. Slowing down and really experiencing the moment is crucial as well. I can space out on just about anything and let my mind wander. Pondering something as simple as a pinecone, or as complex as a subway map, can saturate my synapses.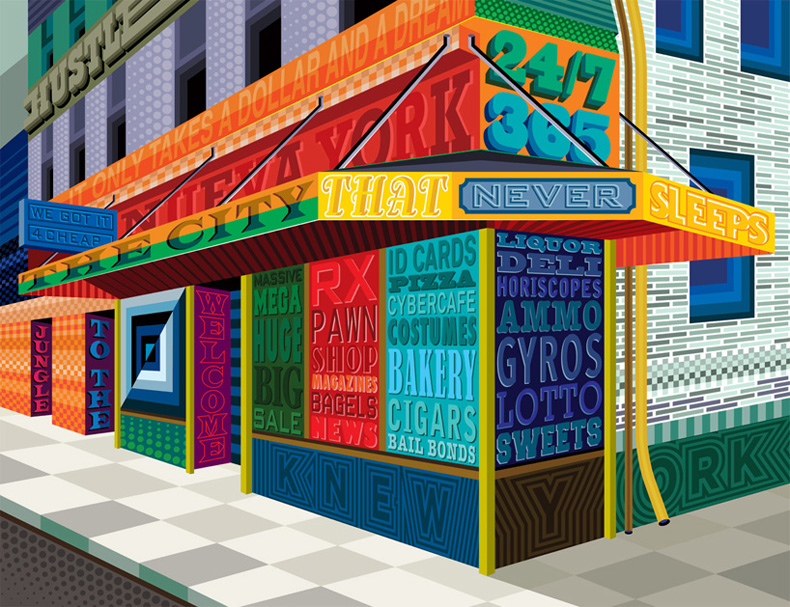 As a kid, what did you want to be when you grow up?
I have always known that art and design were my path. I feel very lucky to have had this clarity since childhood, and I am grateful for all of the encouragement that I have received from family, friends, and mentors along the way.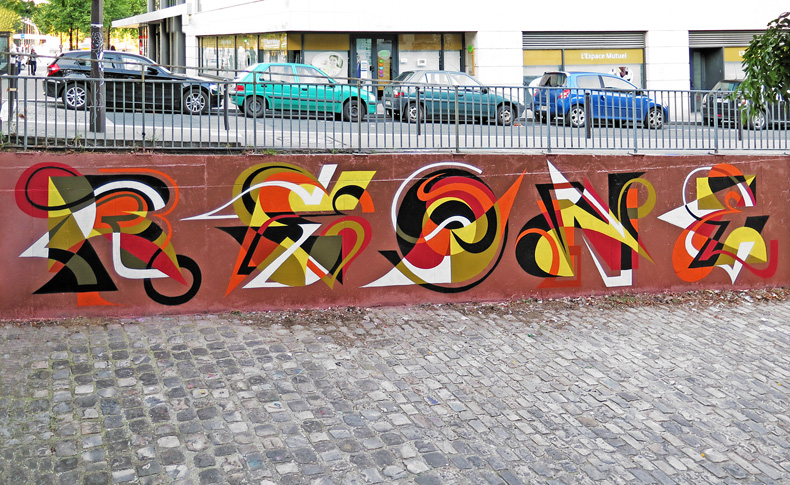 What are you reading at the moment?
Aside from the plethora of short articles I peruse everyday online and at the magazine stand, the last great book I have read was 'Escher On Escher'. I also keep a nice bookshelf of dusty Graphis annuals that I like to time travel through.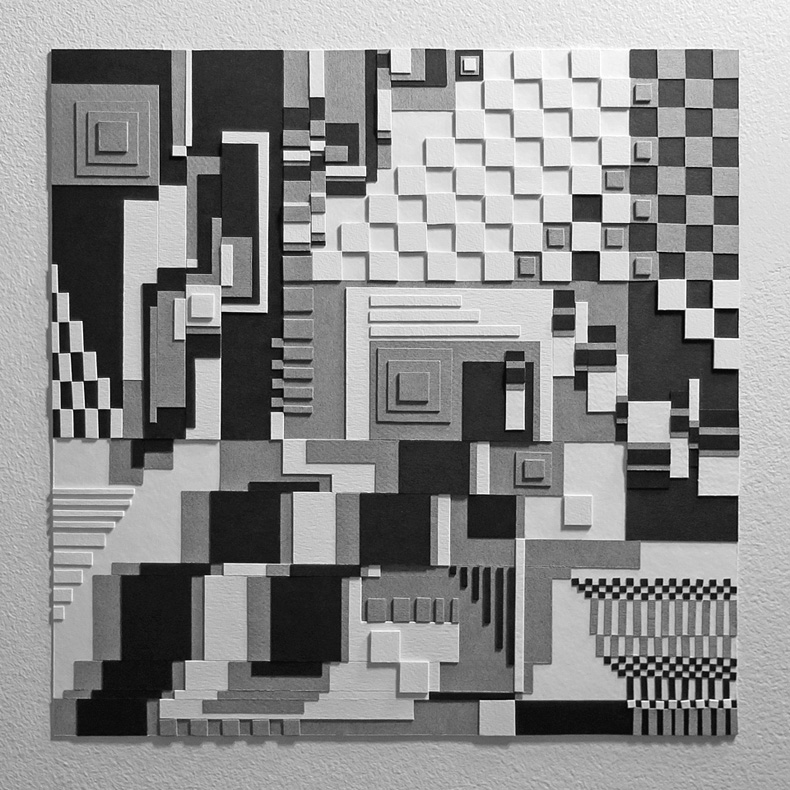 What's your favorite post-work destination?
We travel a lot and enjoy every city as much as possible. A nice evening out might include a high profile museum and a low profile bar with a pool table.