Mar 11, 2013

8 Questions With: Nicholas Arciniaga

I have known Nick for the vast majority of my life as we first met when we were just wee little lads in Boy Scouts many, many years ago. He has been heavily involved in long distance running ever since I can remember, but I really had no idea that this was a full-time gig for him until I saw him on television a couple of years ago. Much to my surprise, not only was he on television, but he was also staying stride for stride with the Kenyans — If you know anything about marathons, then you can completely appreciate the fact that that is an absolutely ridiculous feat in itself.

Needless to say, I happily discovered that he is the real deal and has continued to keep pace with the world's elite runners, including vying for a spot on the highly sought after Olympic squad. His line of "work" requires incredible sacrifices and an unparalleled work ethic, so I couldn't be any happier for him and all of the success that he has achieved to this day.

I expect to see you take home the crown in this coming Sunday's LA Marathon, and wish you the absolute best of luck on your road to the 2016 Summer Olympics.
1) What are you working on?
I am currently training to race the Los Angeles Marathon on March 17th. This will be my 12th marathon, but my first time running the LA Marathon. I am a professional marathon runner for Adidas and have been racing marathons since 2006. My goal this year will be to win in LA.
2) Where do you find inspiration?
I have always found inspiration from my training partners from my high school, college, and professional careers. I usually look to them to show me how to train and have them set the bar as to what I want to accomplish in my career. One training partner of mine, Brian Sell, was an Olympian and ran 2:10 in the marathon. His discipline in life and training has encouraged me to train both harder and smarter. While I am not an Olympian (yet hopefully), I have run 2:11 in the marathon and still have a few years left in my career to accomplish what I hope to.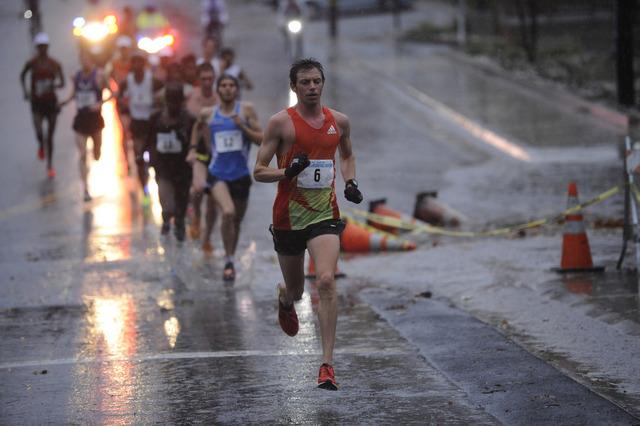 3) As a kid, what did you want to be when you grow up?
Good question, I had no idea what I wanted to be when I grew up. I'm not sure if I just never really thought about it or if I was just not very imaginative. Some of my interests as a kid were soccer and video games, so I'm sure I would have wanted to do something that involved those two activities.
4) What are you reading at the moment?
I am currently reading a crime/mystery novel called The Man From Beijing. I won't spoil anything about it, but it is very captivating.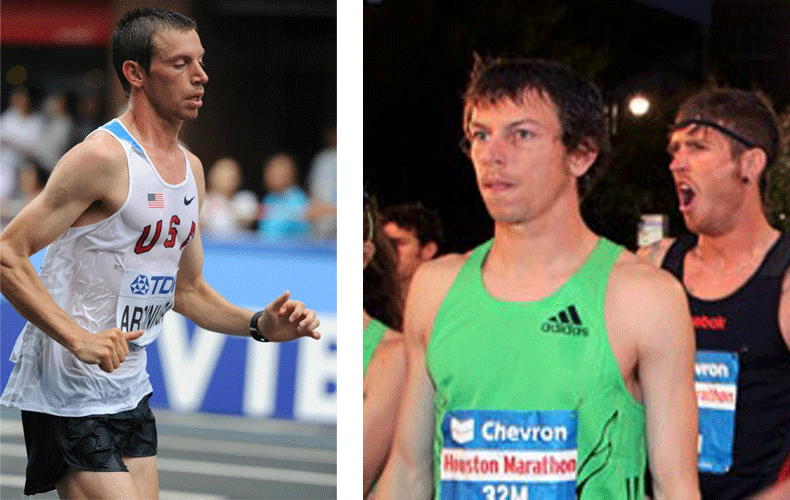 5) How would you describe your job?
As a professional marathoner, my job is to represent Adidas, and my other sponsors at races both across the country and around the world. I basically act as an independent contractor and my races are my way of marketing the brands that support me. Since marathon-ing takes such a dramatic toll on one's body I am physically only able to race at a competitive level 3-4 times per year. These are the only times I am able to make money, and a lot of the time they are performance based opportunities to earn that money. Race winnings have typically been half of my annual income.
6) What does your workday look like?
My day starts like anyone else: wake up anywhere from 6-7am, eat, then I run between 10 to 28 miles at a time, depending on my schedule. My morning run takes anywhere from 1 to 3 hours, then I go back home and stretch, eat, rest, watch TV, run errands, play/walk with my puppy, eat again, and get ready to run again. For my second workout, I usually run 4 to 8 more miles, depending on how far I ran in the morning. Then back home to stretch, do a core workout or plyometrics, eat, relax, and get ready for bed around 10pm. I usually train or race about 350 days a year.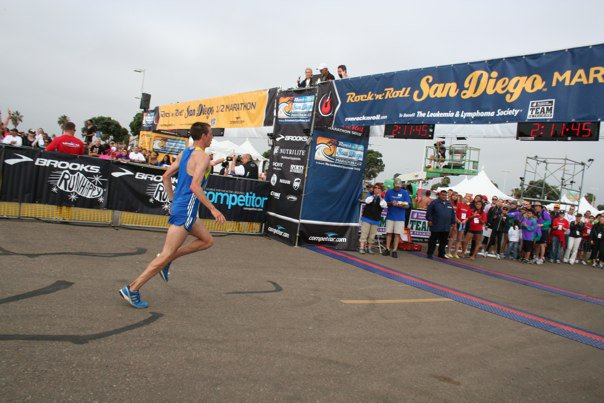 7) What's your favorite post‐work destination?
After a normal day of training my favorite place to be is either on my couch or in my bed. After a race I normally find myself on the floor in the fetal position hoping that my body will soon feel good again. However, my favorite place to be would again be either on my couch or in bed. I also like to go out and get a nice juicy steak for dinner after a marathon.
8) If you could give some advice to your teenage self, what would it be?
When I was a teenager I never really expected to be where I am now. I imagined I would be working a full time desk job in the accounting department somewhere. I was also pretty ignorant with how the college recruitment and application process actually worked. I really did not give myself very many options about where to go or information on how to get there. This is just one example as to how naive I was when I was younger, as many people are. So, I would just tell myself to research and try to better understand how the real world worked.