Jun 09, 2014

8 Questions with: Nutty Nomads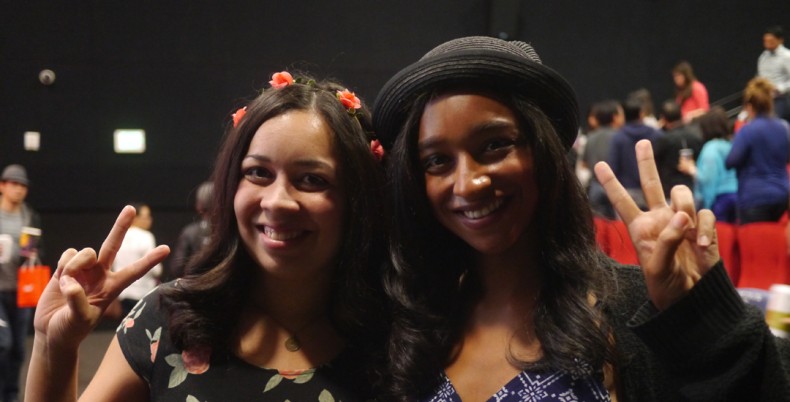 Unless they drive me crazy, I love zines, blog, and vlogs. In my opinion, they document a scene more accurately than the mainstream media or even academia because their bias is honest and internal. The blurring of fandom, journalism, and the culture they gush about is exciting, passionate, and real. At s result, they're much more fun! So it was excellent to meet Cristina and Daniela, two sisters based in Los Angeles who are not Korean but are absolutely obsessed with Kpop culture to the point of starting the Nutty Nomads website and YouTube channel about the Hallyu movement in the U.S.
How would you describe the Nutty Nomads aesthetic?
What drives the Nutty Nomads is a wish to make all things Hallyu more accessible to U.S. fans, whether it's through exclusive interviews with artists in English with translations or bringing fans footage of Korean concerts, premieres, and conventions that happen here in Los Angeles or across the United States. We're trying to bring fans closer and, at the same time, learn more ourselves about Hallyu and Korean culture through Korean entertainment.
What are some projects that you are currently working on?
Well, right now we just started a new series of videos for our channel called 60 Second Review, where we watch and review Kpop music videos. It's a fun way to introduce people to Kpop and lets us openly talk about some of our favorite artists. The next big events we hope to be able to cover here in Southern California are AnimeExpo and KCON!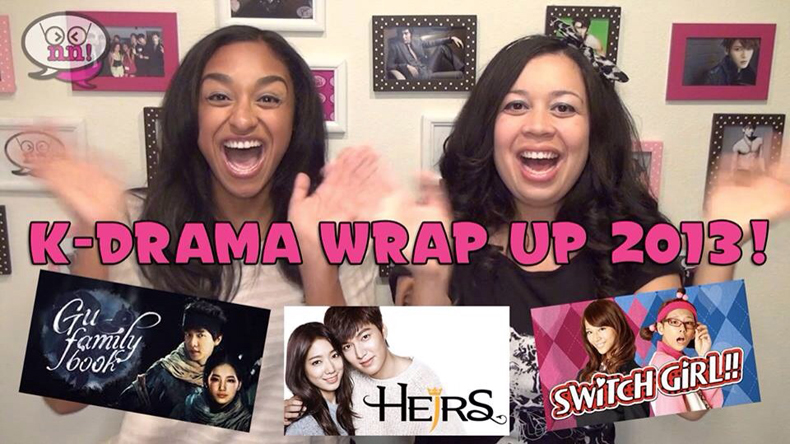 What does an average Nutty Nomad evening or weekend look like?
We are constantly filming events, and they usually happen at nighttime! So, typically, after our day jobs are over, we rush over to wherever an event is happening or we come straight home to either edit pictures and edit videos. Sometimes on slower nights we can sneak in some Running Man with beer and chicken!
What are you watching at the moment?
At the moment, we are watching a couple of dramas and variety shows. The Korean shows we are watching are Roomate, Running Man, and Infinite Challenge. We just started a Japanese drama called Partners by Blood/Bitter Blood.
What inspires you to maintain this fun-but-grueling lifestyle?
We really enjoy what we do. Some days we find it difficult but, at the end of the day, we are happy to be able to have the chance to do this and are constantly looking forward to the next event or show we will be able to attend!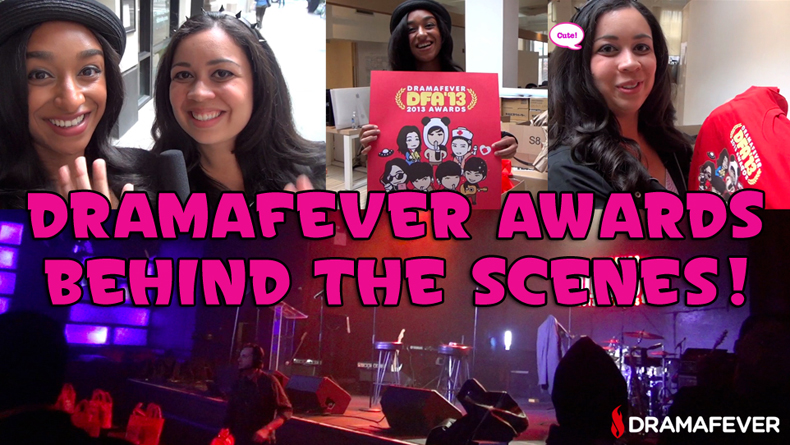 As a kid, what were some other obsessions that you've had?
We were both really into Japanese anime when we were younger. With our allowances, we would make our mom drive us to the comic book store to buy new anime VHS tapes. Some of our favorites were Ranma 1/2, Slayers, and Escaflowne.
What's your favorite non-Hallyu destination?
Well, when we were finished with high school, we went on a big European family vacation! We went all over the place but the one place we really didn't want to leave was London, England. If we could go back there someday, we'd be so happy!
How far do you hope to take the Nutty Nomads brand and way of life?
Our dreams are pretty big at the moment… We hope to eventually get all the way to South Korea and continue to record video blogs of events, premieres, and hopefully also expand into Japan, as it was our first love! We hope to also work with Korean media companies to expand their reach to Americans, as well as other foreign Kpop fans! We know that will take time, but we will work hard until we reach our goal!
Check out the Nutty Nomads homepage as well as their YouTube channel. And of course be sure to follow us on Twitter, Instagram, and Facebook for more Imprint content!