Mar 23, 2015

8 Questions with: Scott Fuller

As is often the case, I met artist/illustrator/designer Scott Fuller through a mutual friend in the streetwear game. A Seattle native, Scott moved to Los Angeles in 2009 for a few years, and is back in the Northwest again now. We caught up at the recent Agenda Long Beach trade show while he was in town for that. Take a look at his freshly relaunched website, it's full of great work, divided into "Fine Art and "Design." You can also follow him on Instagram and/or check out his Behance page for more.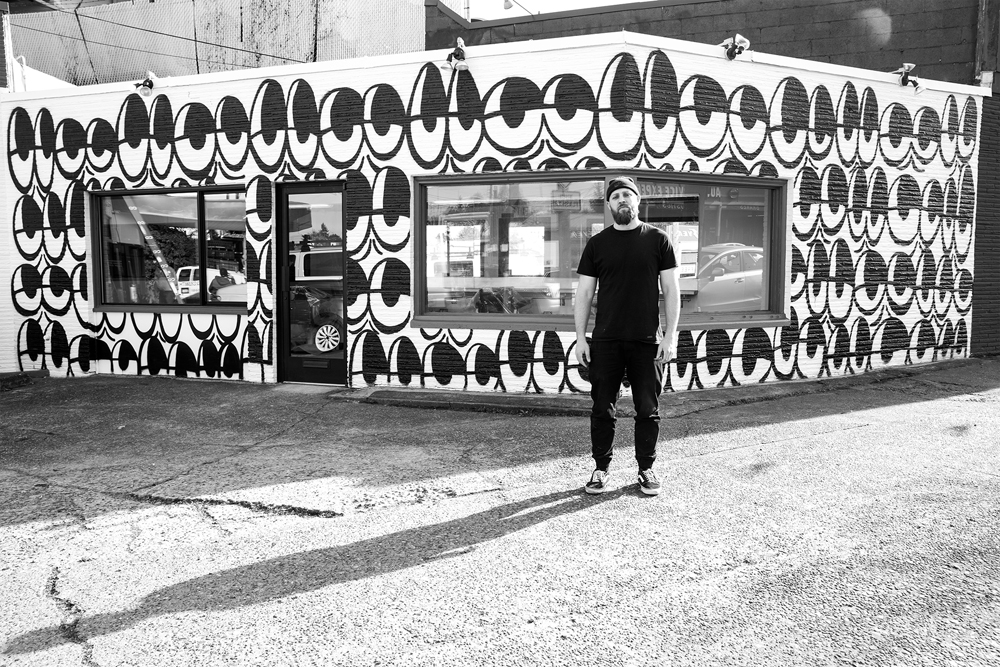 Photo Credit: Anton
What are you currently working on?
I just wrapped up a mural project at the new Rudy's Barbershop location in West Seattle and part of the project includes directing a promo video for the launch of the new store. In addition to that, I am working on a capsule collection for Spacecraft Collective that will include a non-structured 6-panel cap, watchman style beanie, tee, pencil pouch, small electronics pouch and paintbrush pouch. The latest art project I am working on is painting a helmet for the "Tanks and Helmets" group art show. I am also working on a branding project for an upcoming wetsuit company. And finally I am jumping on some new projects for Official headwear and All Good apparel now that the trade show season has ended.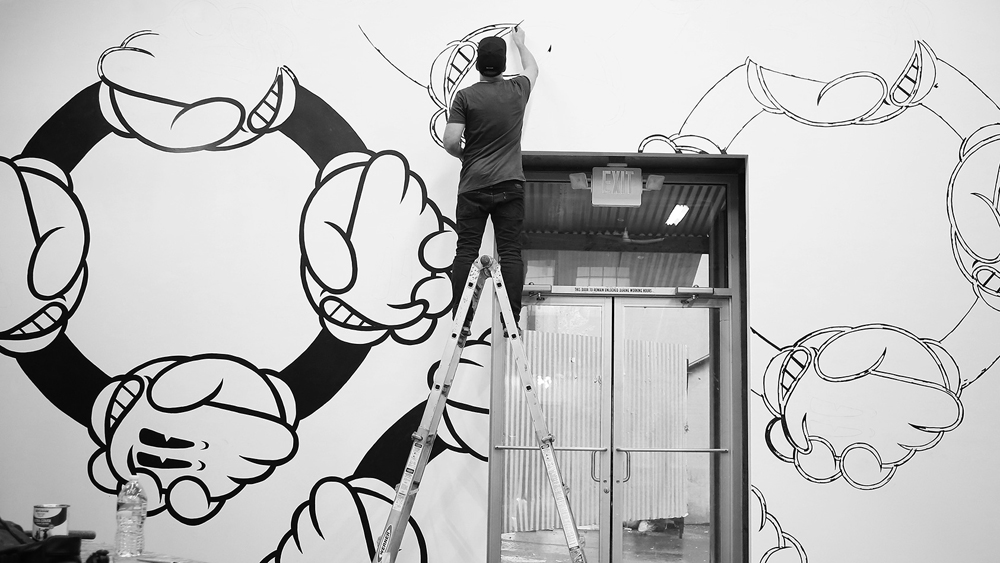 Photo Credit: Chase
How would you describe your job?
Creative director, designer, illustrator, artist, problem solver, bill collector and salesman, to name a few. I wear a lot of hats and I work on a variety of project types. It's loose and it changes all the time. It's fun!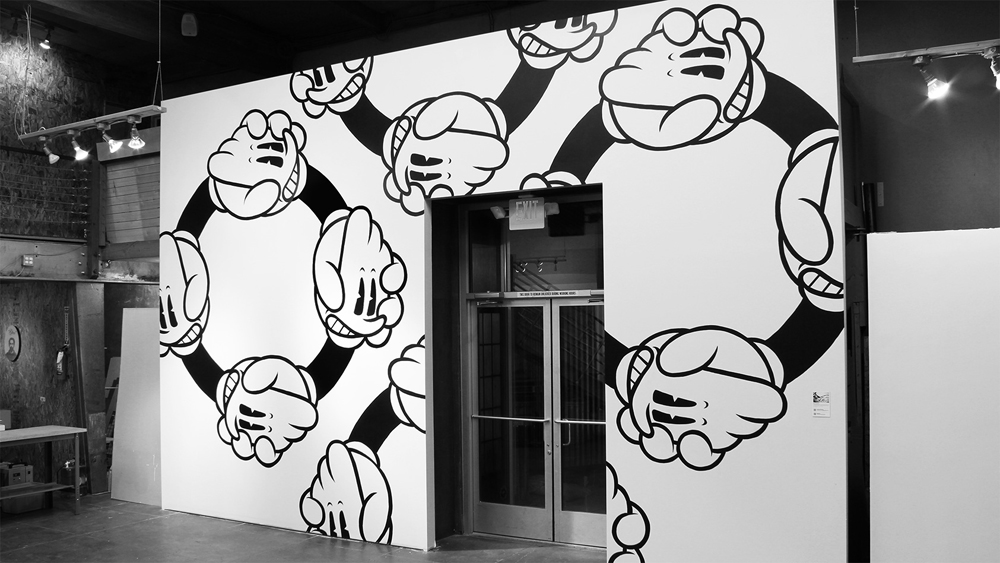 What does your average work day look like?
I usually start work around 8. My work days tend to vary a lot. Some days I am in the office working on client projects and other days I am in the studio painting or on site painting a mural. I like to grab lunch early around 11-11:30 to beat the rush and if it's dry I like to ride my bike around the city to clear my head. After lunch I work till about 5. If it's crunch time, I'll work for a couple more hours after 8 o'clock at my home office. And repeat.
What's the best thing about living and working in Seattle?
It's the city I grew up in. I am close to my family and a lot of my friends. I know the city really well and have found the things that I like to do. Seattle is great because there are a lot of outdoor activities to do close to the city. One of my favorite things to do in the summer is to take the ferry across the water and spend the weekend at our friend's cabin on the water. It's rejuvenating and an easy escape from the hustle. The best thing about working in Seattle are the other artists, designers, musicians, photographers and developers that I get to work with. Everyone is always down to help each other out. It's great having a network of friends and professionals that I can call on.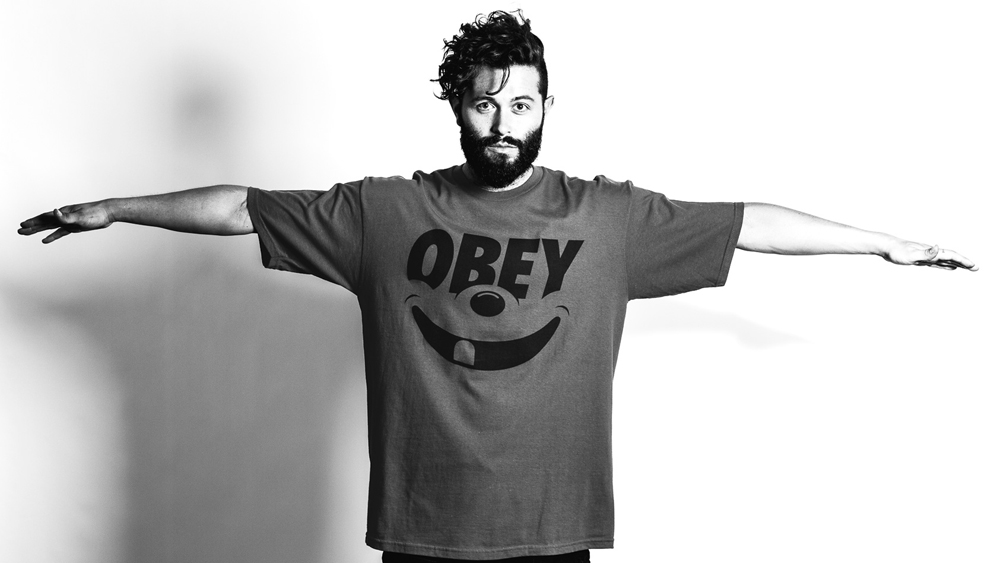 Photo Credit: Anton
Where do you find inspiration?
Friends, family, music, art, fashion, BMX, sports, cities, nature and travel.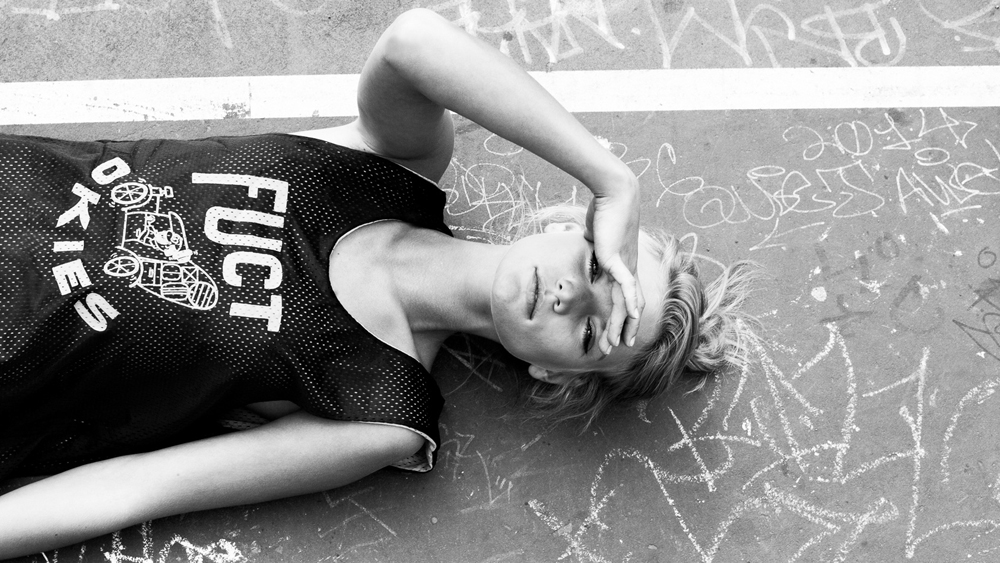 Photo Credit: Anton
As a kid, what did you want to be when you grow up?
I've always wanted to be an artist. Growing up I was fascinated by the artwork on snowboards & skateboards and it made me want to have my own artwork on products one day.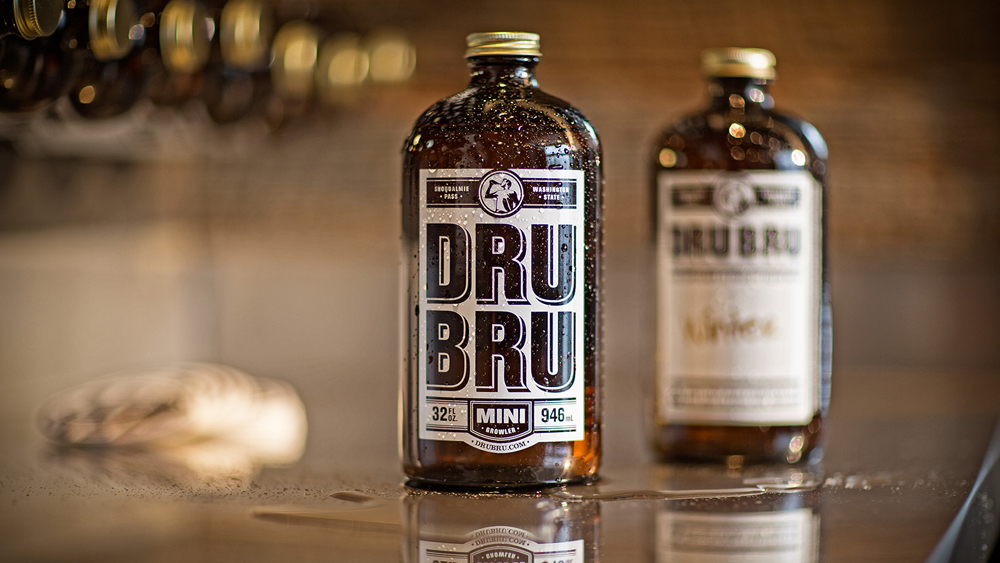 Photo Credit: Harper
What are you reading right now?
I just picked up the new Juxtapoz.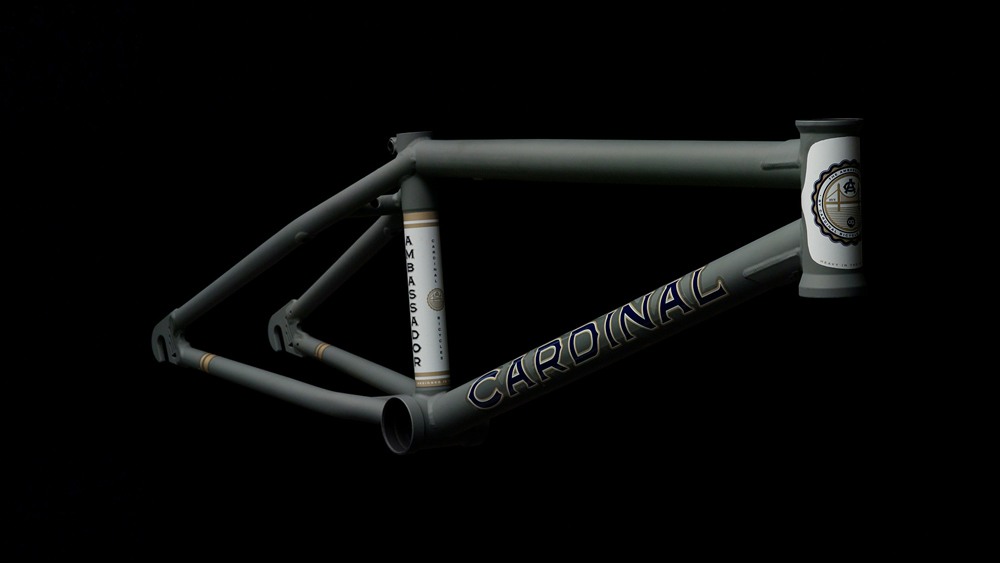 Photo Credit: Harper
What's your favorite post-work destination?
Home with my wife and son. My son always greets me with the biggest smile.